I used to turn up my nose at animal-friendly products. Of course I absolutely adore all of our furry friends, but I was under the impression that companies that do not use animals for either testing or materials were few and far between. I assumed faux leathers would feel hot, unbreathable, and junky. I had the idea that beauty lines that were not tested on animals would be low-quality and not effective. These misconceptions were based on experiences I had had several years ago. I pictured all vegan leathers to feel like the plastic-y feeling shoes at Payless and the awful sweaty pleather bell bottoms I had in 7th grade. I imagined cruelty-free cosmetics to be like the sticky, watery, heavily-fragranced products at Lush. But the truth is that recently, vegan and animal-friendly lines have made leaps and bounds in terms of quality. In fact, many brands that you already know and love have begun implementing these ethics.
---
FUR-FRIENDLY FASHION
I don't know the last time I took artificial leather seriously. I had a pair of fake leather pants in middle school and I still remember how when I wore them, sweat would be dripping down my legs! I've had some cheap faux leather sandals over the years, but I only bought them for kicking around and made sure they were super strappy so that my feet could still breath. However, recently I received a few faux suede pieces, and I'm extremely impressed. This lace-up dress by prombee has the look of a trendy suede shift, but is super light-weight, soft, and has none of the stiffness of real leather. I think it goes perfectly with these vegan navy suede peep-toe booties by Mari A. These booties are game-changers for me. I can't believe how comfortable and breathable they are despite so much of my feet and ankles being covered in man-made material! I'll be honest: I don't foresee myself completely giving up on genuine leather like you see on my Prada bag, but I'm excited to start adding much more artificial leather to my wardrobe here and there. BUNNY-LOVING BEAUTY The world of cruelty-free cosmetics is incredibly convoluted. Until recently, I assumed that pretty much all major cosmetic lines tested on animals, with the exception of a few really crunchy ones like Lush. Upon doing more research, I found that a huge number of extremely well-respected brands like Urban Decay, Too Faced, Wet N Wild, and NYX are cruelty-free! As excited as I was to learn that, I was equally disappointed when I learned that many of my other favorite brands like Stila, NARS, Burt's Bees, and Clinique actually lie on their website about their stance on animal testing. Though they say that they are cruelty-free, they sell in China where animal testing is required by law. I find this very disturbing! While a lot of my current cosmetic collection is from brands that test on animals, I am going to start focusing on buying more from brands that do not test on animals. Here is a really helpful list of all major cruelty-free beauty brands. While not all of the beauty products I used for this look are cruelty-free, here is a breakdown of everything I used that is:
Skincare – Acure
Eye serum – Here & Now Botanicals (I'm hooked on this stuff!)
Primers – Urban Decay Primer Potion, Bellapierre HD Makeup Primer
Concealer – Hard Candy Glamoflauge Concealer in Ultra Light
Eyeshadow – Elf Prism Eyeshadow Naked Palette
Eyeliner – Eyeko Eye Do Liquid Eyeliner
Contour – Pixi Multibalm in Sheer Sculpt
Blush – Wet N Wild MegaGlo Illuminating Palette
long prom gown – LilyMink Blush Stripes
Brows – NYX Micro Brow Pencil in Taupe, NYX Control Freak Brow Gel
---
What do you think of animal-friendly fashion and beauty? Is it an issue you have put thought into before? While I do not think it is realistic for many people (myself included) to remove all products that use animals from their makeup bag and wardrobe, I do think it is important to make conscious and educated selections when you are shopping. xoxox Emily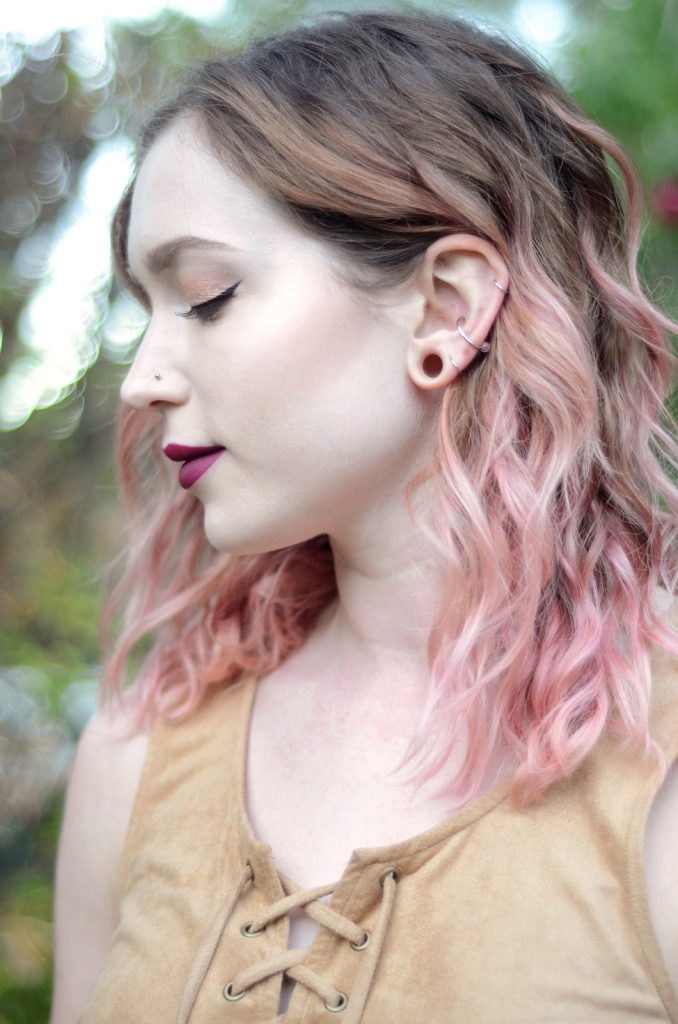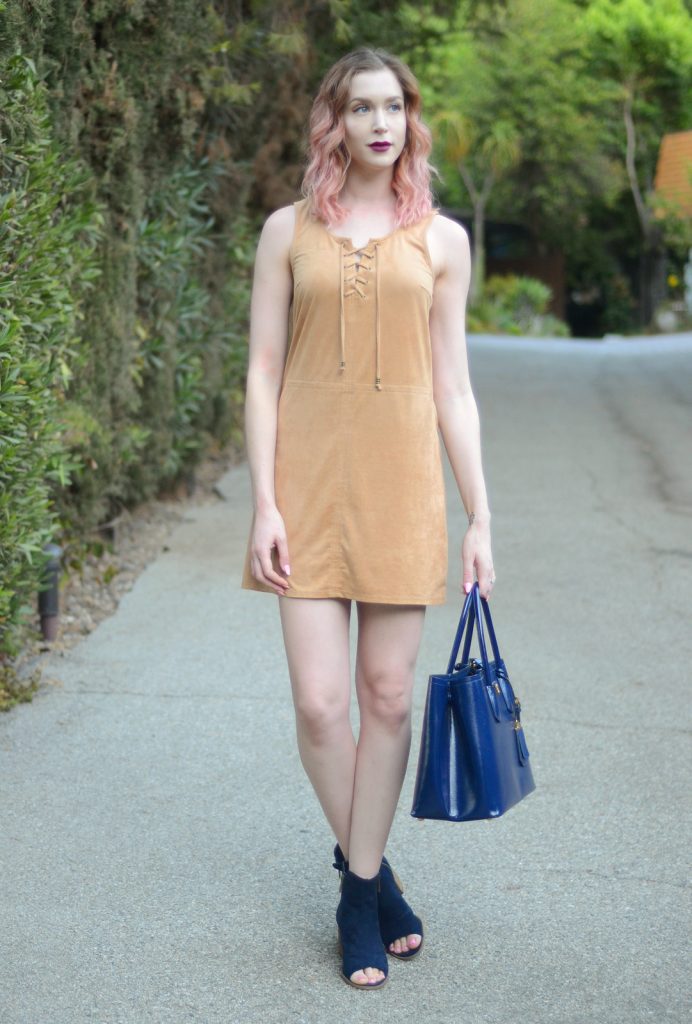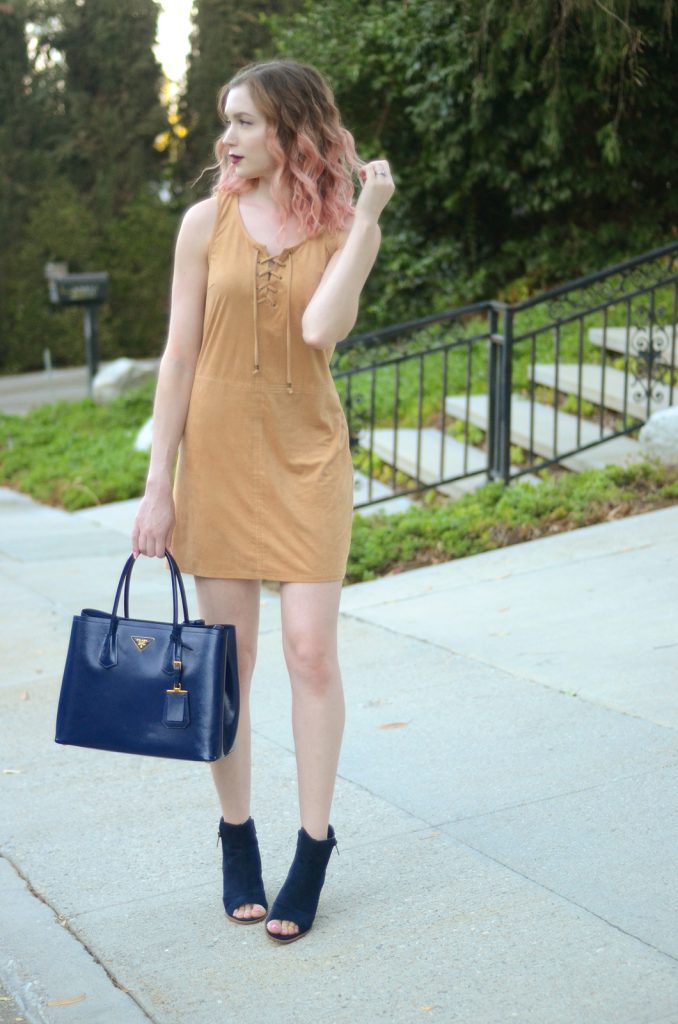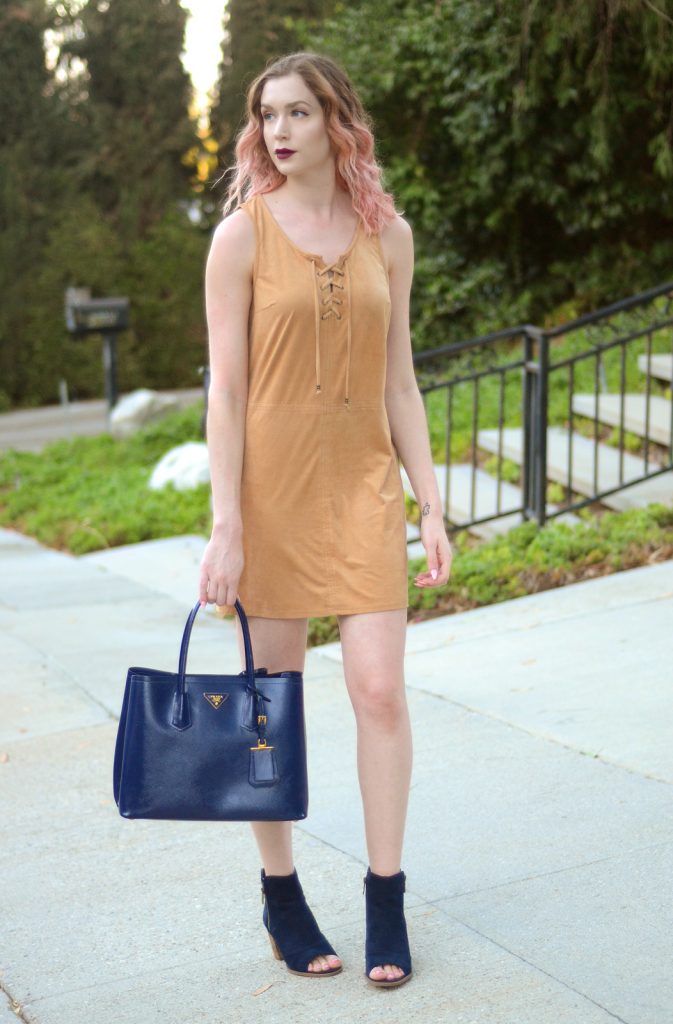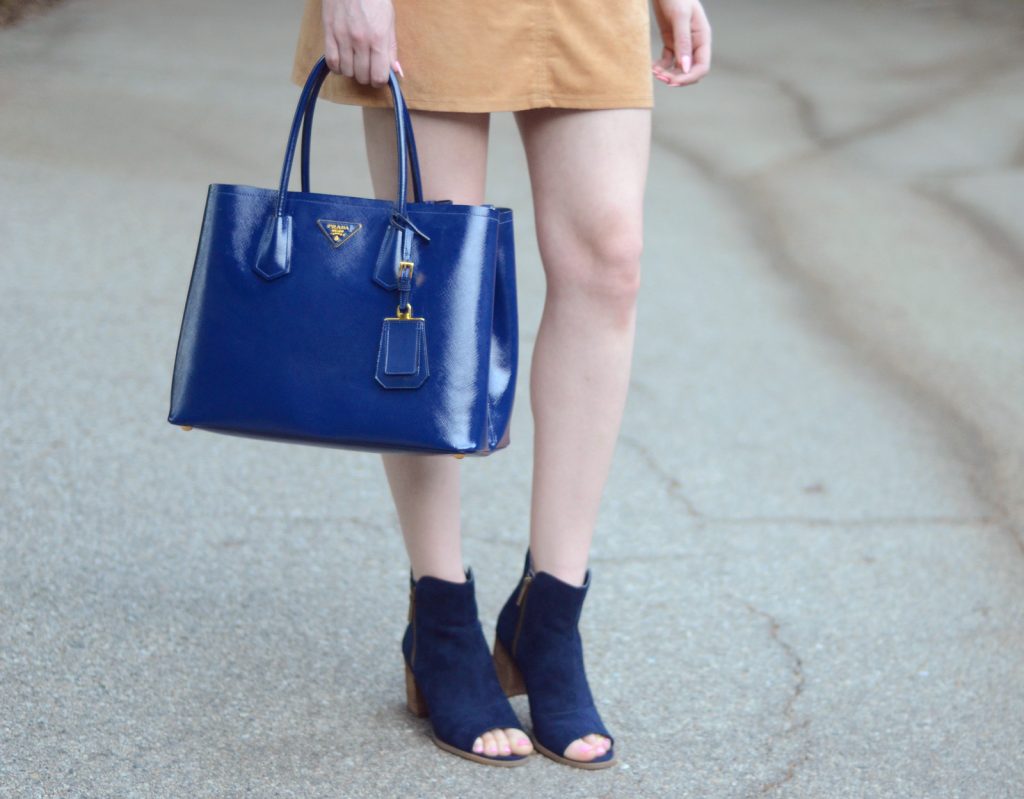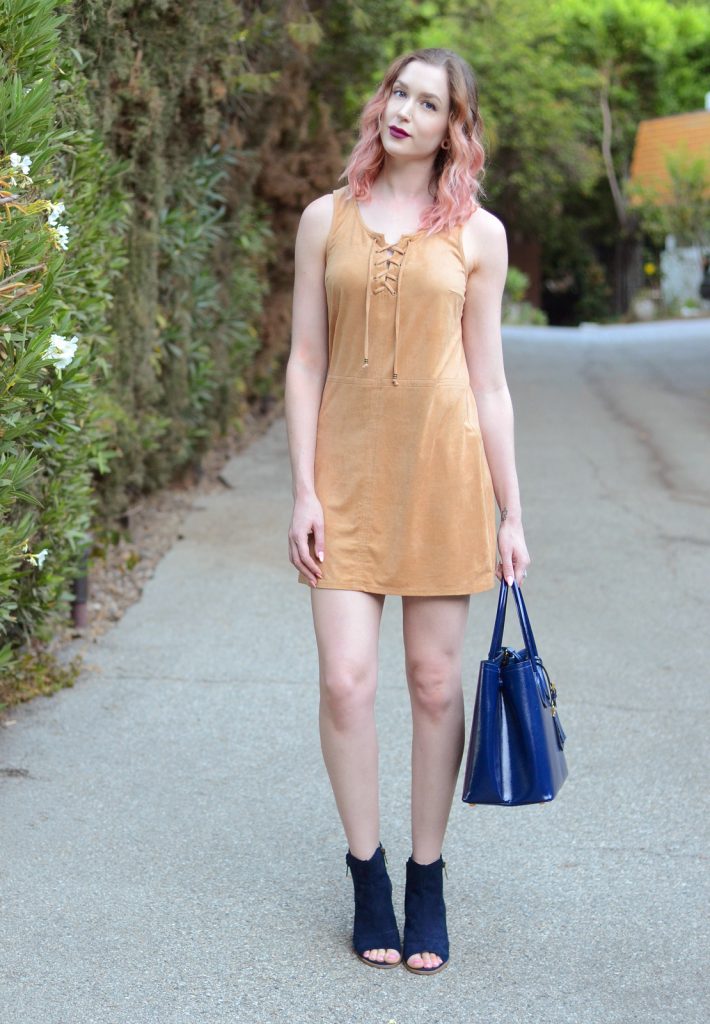 Like This? You'll Love These!