This post has been sponsored by Rosegal.  As always, all opinions are my own.
Hi beauties! I will be the first to admit that I am a little bit obsessed with highlighters. I hope this trend is here to stay for a loooong time because I absolutely love adding glow to my cheekbones, Cupid's bow, nose, and beneath my eyebrows. When highlighting first became popular, it was hard for me to find a product that was light enough for my super fair skin. But as the trend gained popularity, more and more amazing options have become available for us ghostly babes. I want to share with you my three absolute favorites, and model my holy grail for you in this shoot to show you how I highlight every day.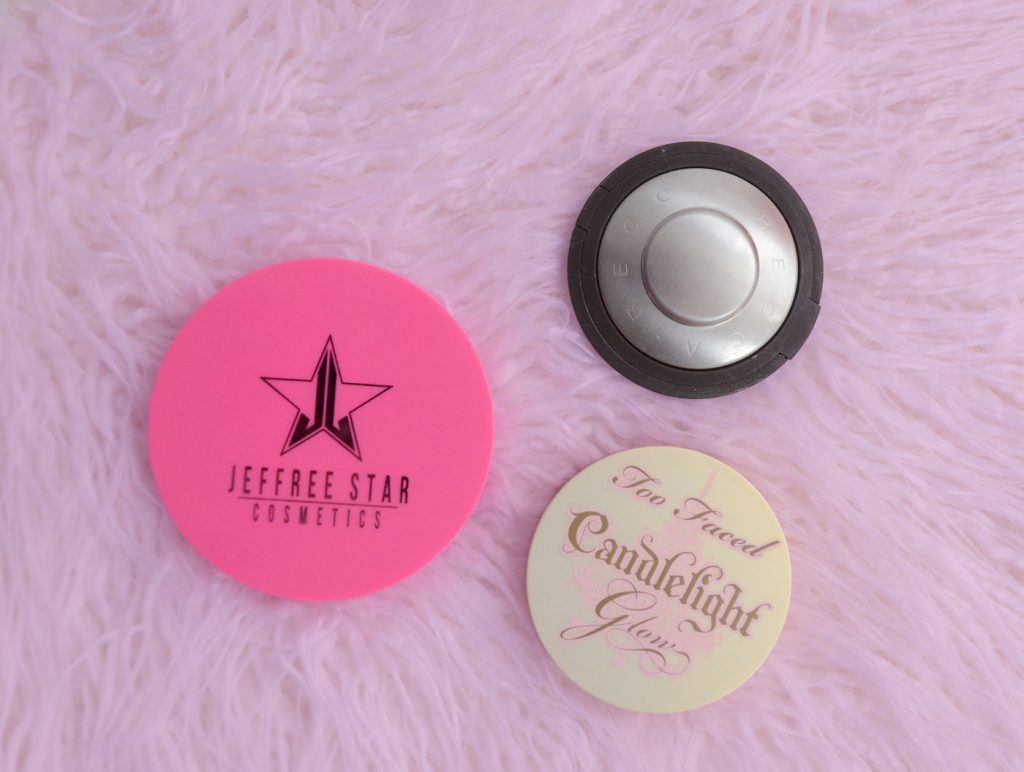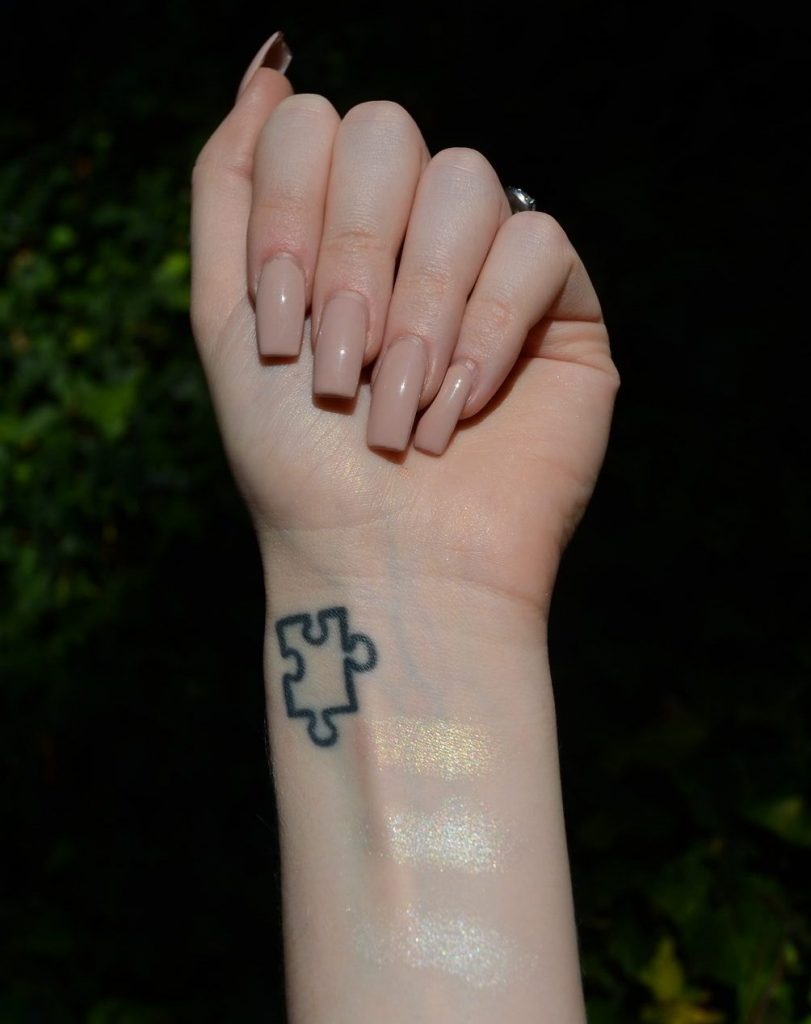 TOO FACED CANDLELIGHT GLOW – ROSY GLOW
(Top swatch)
This is one of the first highlighters I ever bought. I actually wore it on my wedding day and hit the pan quite a while ago. It has a golden undertone and is the by far the warmest of my collection, but it still works beautifully with my pale, cool complexion. It is the softest and most subtle of these three.
JEFFREE STAR SKIN FROST – ICE COLD
(Middle swatch)
I just received this baby in the mail this week after waiting MONTHS for JS to restock it. It was so worth the wait because this highlighter is officially my new holy grail. It is so velvety and pigmented, plus the pan is huge (and adorably pink)! As you can see in this shoot, this highlight shines all the way up to heaven but the hint of champagne in the color keeps it from appearing harsh.
BECCA SHIMMERING SKIN PERFECTOR – PEARL
(Bottom swatch)
This highlighter is a cool white so I have to apply it with a very light hand or it can look a bit dramatic for my taste. The formula is the most pigmented and velvety of these three. Applying it feels so luxurious!
What is your very favorite highlighter of all time?
xoxox
Emily
---
SHOP THE LOOK:
Skirt: Rosegal
Love that cut-off denim skirts are back, and this midi style is perfect for fall!
Bodysuit: American Apparel 
Bodysuits are my absolute fashion obsession right now and AA has the best ones!
Shoes: J. Crew
My go-to heeled sandals
Highlight: Jeffree Star
Best highlighter of liiiife!
Lipstick: Hard Candy
Such a beautiful dark metallic red liquid lip