This conversation has been sponsored by Brush On Block.  As always, all opinions are my own.
It's no secret that you need to protect your skin with sunscreen every single day. It is recommended that you use a sunscreen with broad-spectrum or multi-spectrum protection for both UVB and UVA. The SPF number rates how effective the sunscreen is in protecting against sunburn caused by UVB rays. If you have fair skin, you will want to use one with SPF 30 or higher. Though UVA rays won't burn you, they penetrate deeply into skin and cause wrinkles as well as increasing risk of cancer. The Environmental Protection Agency estimates that up to 90% of skin changes associated with aging are really caused by a lifetime's exposure to UVA rays!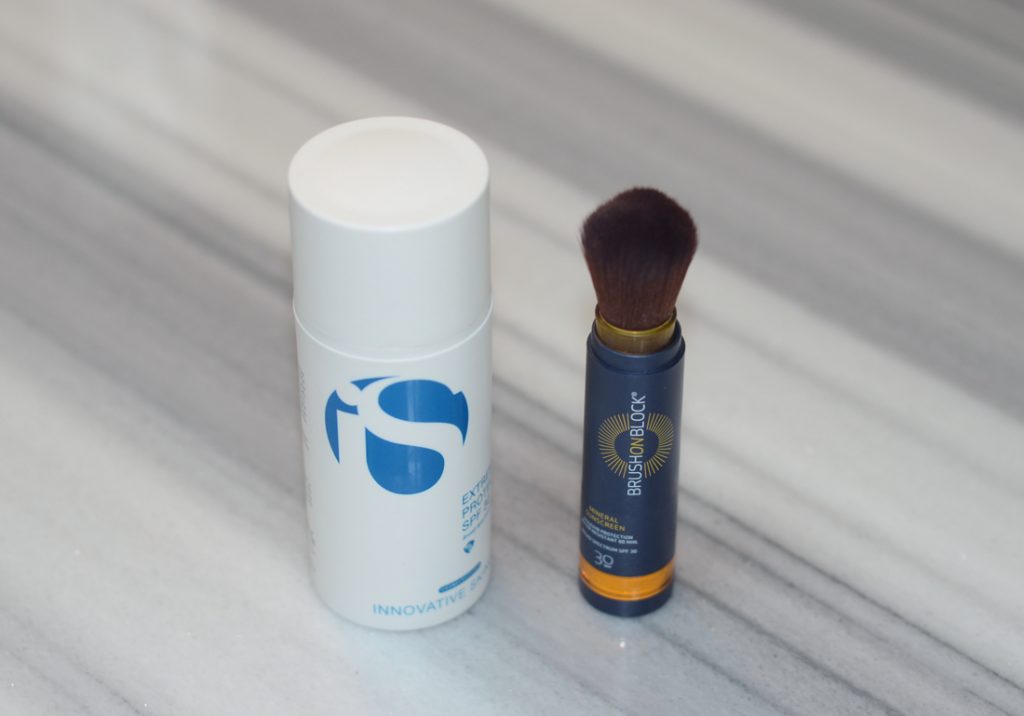 Most people do not apply enough sunscreen. While the SPF included in a lot of makeup is a great supplement to your sunscreen, it's not enough on its own. You should be applying a nickel-sized dollop or 1/4 teaspoon of sunscreen on your face every day. I find that one full pump of my iS Clinical Extreme Protect is exactly the right amount for my face and neck. I love this stuff because in addition to protecting my skin with SPF 30, it also serves as a really nice, non-greasy moisturizer for my oily skin. It's as difficult to find an amazing sunscreen as it is to find the perfect moisturizer, but this product is the best of both worlds!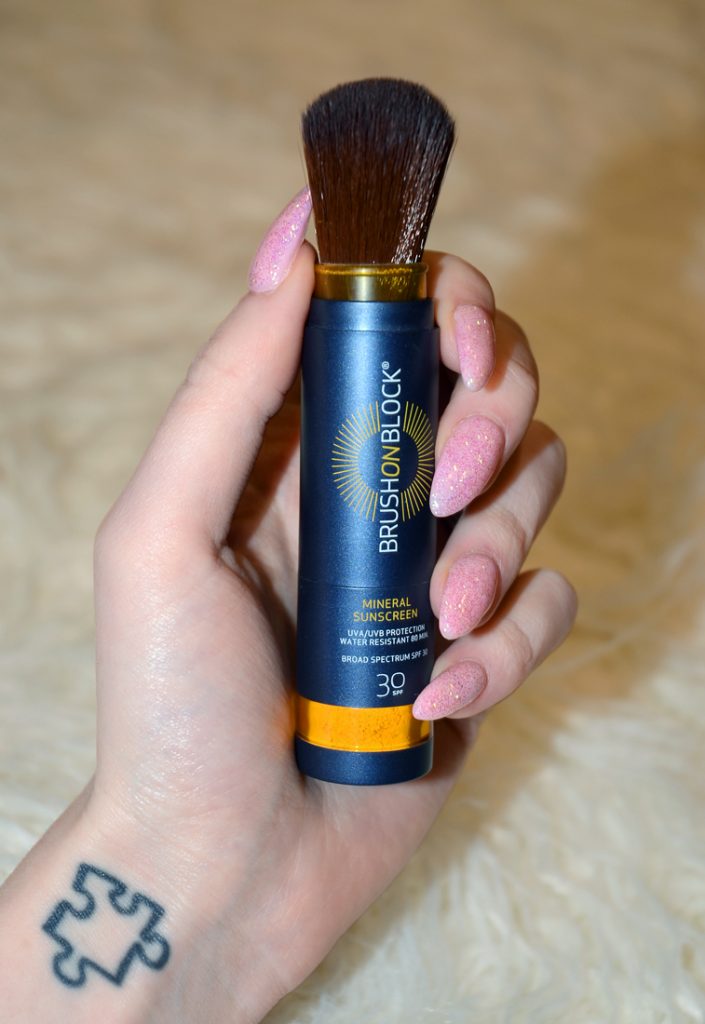 Another common mistake with sunscreen is not reapplying. Did you know that you should reapply every 2 hours when you are out in the sun? This part has always been really tough for me, because how can you reapply sunscreen after putting on a full face of makeup? That's where Brush on Block comes in. It is a broad spectrum SPF 30 powder product that dispenses through a brush. When you dust it on, it leaves a very nice matte and colorless finish. It's the perfect size to throw in your handbag so that you can easily touch up your sunscreen throughout the day. Now I don't have any excuse protect my skin!
Thanks to this duo of products, my skin has never been so safe. What are your go-to sunscreen products?
OUTFIT
Sweater: Atom Retro (borrowed from hubby)
Skirt: Bella Dahl
Shoes: Steve Madden